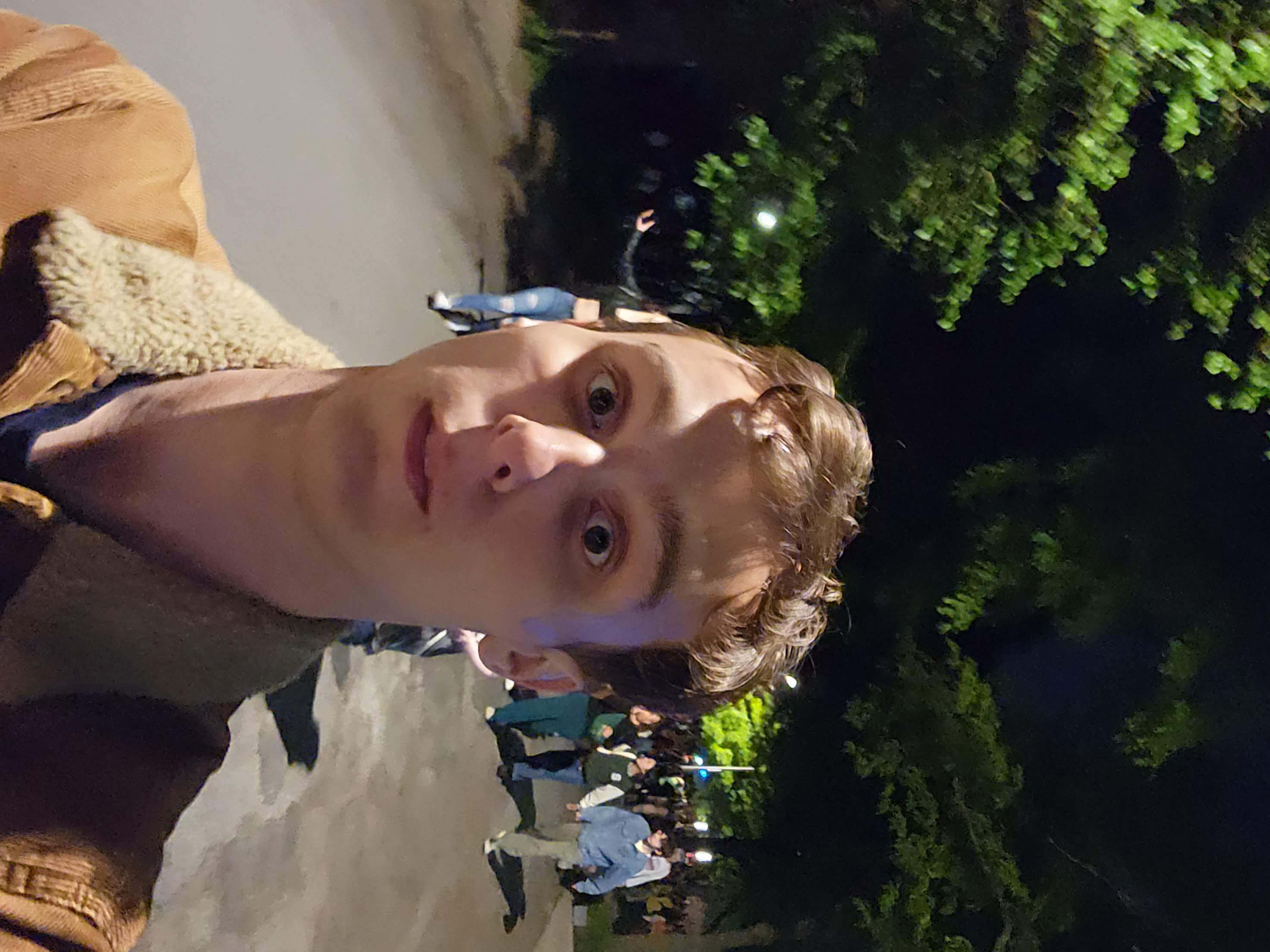 Ben, September 2022 - Chicago, Illinois
Greetings! This is my wesbite. (Well, who else's wesbite would this be?)
About
I was born on October 17, 2003, and lived in the middle of the Massachusetts suburbs near the medium-sized city of Worcester. I lived there for over 18 years of my life before moving to Chicago, Illinois in August 2022 to pursue higher education. I am a huge public transit nerd, as well as a photographer. My efforts with public transit have earned me the titles of being a saint, wizard, and "the fare reformer" (the last was once enthusiastically exclaimed by a friend of mine at Chicago's Union Station). I currently aspire to be a transit planner in the future. I use they/he pronouns.
Projects
Based on Transit - The blog at the intersection of transit and planning since July 2021.
Eliot Deviation Index - A measurement I created in May 2022 to find how direct a transit line's routing is.
Photography Catalog - Selection of photos taken since July 2019.
Proportions of Transit - My TransitCon 2023 presentation!
Featured Publications
Multi-Family Zoning in Massachusetts - March 17, 2023
On Zoning: Pawtucket/Central Falls - January 25, 2023
Fixing Fare Zones Two: No Zones - July 21, 2022
The Hills of Worcester's Transit - June 9, 2022
Calculating the right price for commuter rail - April 30, 2022 (CommonWealth Magazine)
Prioritzing Public Transit - January 28, 2022
Fixing Fare Zones - January 24, 2022
Contact
Feel free to reach out with any questions or comments!
Email: [email protected]
Twitter: @itsbenchase
Created by Ben
December 13, 2017